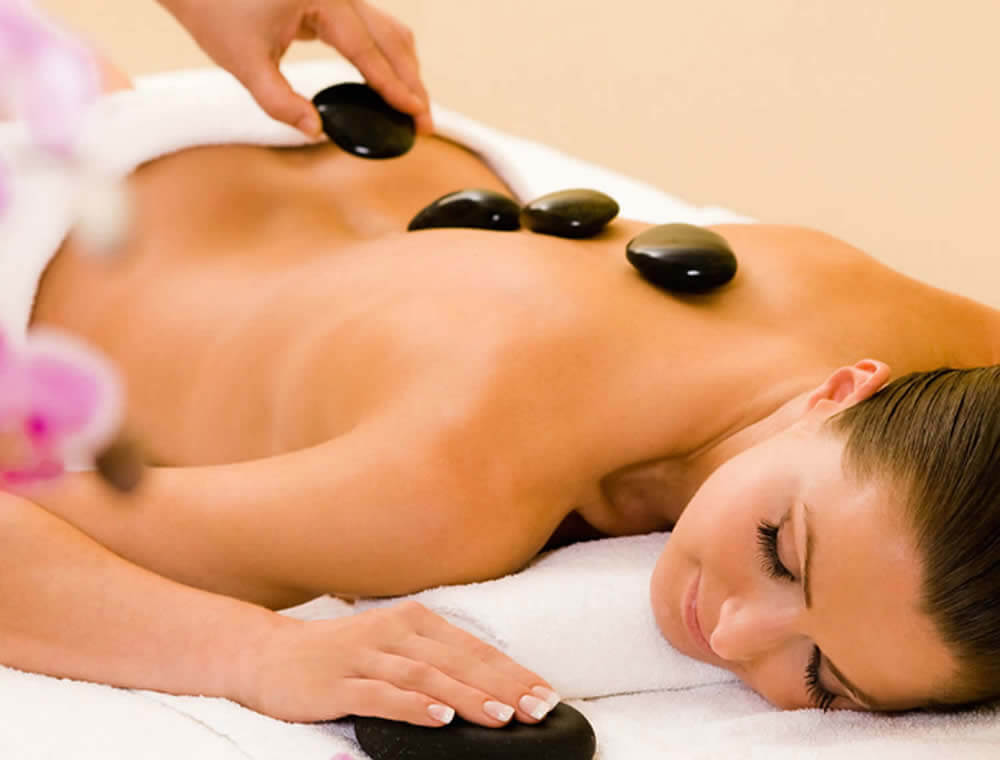 The 3-star superior NatureBio Hotel Elite in Levico Terme in Valsugana, Trentino, features a massage centre in keeping with the hotel's philosophy. Using Bio product lines, the centre offers regenerating facial and body treatments, a massage area with panoramic views and a range of all-inclusive promotional spa packages to add a touch of luxury to your stay on Lake Levico.
At the NatureBio Elite with spa centre in Levico, you can choose from draining, anti-stress, muscle tension-relieving or relaxing neck massages and a range of facial and body treatments with 100% natural organic products.
If you want to add a fitness activity to your stay there are postural exercise, yoga and Pilates classes to improve the well-being of body and mind, while for outdoor sports enthusiasts there's Nordic walking, a technique that involves several muscle groups not generally used in normal walking to give your body vigour.
Treat yourself to a personal well-being session. Stefania, head of our massage centre, will be on hand to advise you on the choices available and her professional expertise will ensure you get exactly the right treatment .
Don't miss out - book your massage now!
A holiday at the NatureBio Hotel Elite is also an opportunity to discover Levico's spa and try the therapeutic waters. FIND OUT MORE
COME AND BE PAMPERED BY OUR STAFF AND ENJOY A SPA HOLIDAY ON LAKE LEVICO.
HERE ARE SOME OF THE SPA TREATMENTS AVAILABLE ATTHE NATUREBIO HOTEL ELITE'S MASSAGE CENTRE:
CLASSIC RELAXING SWEDISH MASSAGE WITH LAVENDER-ARGAN-LEMON-BERGAMOT
A relaxing full-body massage giving a pleasant feeling of relaxation. Improves the circulation and has a beneficial effect on the body.
ANTISTRESS MASSAGE WITH LAKE GARDA SWEET ORANGE
The ideal solution if you want to relax and be pampered.
NECK TREATMENT
Excellent for soothing neck pain and improving muscle movement and flexibility.
DRAINING MASSAGE
The draining massage increases lymphatic flow, helping to remove toxins from tissues and increase the immune function. Ideal for combating the stagnation of liquids accumulating on the ankles, knees and hips, it also helps remove the feeling of heaviness and swelling of legs and feet.
MUSCLE TENSION-RELIEVING MASSAGE
Highly beneficial for the back, alleviates tension in the sacral, lumbar and thoracic regions and neck. Relieves back and joint overload.
DORN BREUSS THERAPY
The Dorn method is a non-invasive technique for well-being and realignment of the spine and main joints. It uses gentle massage and exercises aimed at correcting postural and articular misalignment. This is a bionatural method based on biomechanical principles of movement physiology and has a preventative and beneficial function. It helps in cases of muscle tension, lumbago, sciatica, neck pain, scoliosis and joint pain.
SHATSU MASSAGE
Shiatsu is an ancient Japanese healing art that stimulates and rebalances the body's energy through natural pressure on the meridians and reflex areas. It helps combat stress and muscle tension, strengthens weaker areas and regulates the functions of the internal organs and the immune system.
POSTURAL TREATMENT
The treatment combines massage with posture correction and improvement to counteract pain due to bad posture.
REGENERATING MASSAGE WITH LAKE-MOUNTAIN VIEWS
The perfect solution to enhance your massage - a panoramic view of Lake Levico and its landscapes.
IN ADDITION TO MASSAGES, WE HAVE DESIGNED SPECIAL SPA TREATMENTS FOR YOU:
BODY SHAPING AND FIRMING WITH NATURAL CREAM, CINNAMON WRAP AND LAVENDER MASSAGE
Full body care with cinnamon wrap giving vigour and a feeling of lightness. Finish with a lavender massage to soothe the senses and impart a genuine sensation of well-being.
FACIAL TREATMENT WITH BIO CREME
A specific treatment for the face that gives freshness and leaves the skin smooth and regenerated.
REVITALISING BIO COFFEE LEG TREATMENT WITH BANDAGING AND RELAXING HERB-SCENTED MASSAGE
This bandaging coffee treatment for the legs alleviates swelling and sensations of heaviness, while the relaxing massage imparts well-being to the whole body and the mind.